Irish Whiskey Salted Caramels - 8 oz. Clear Poly Bag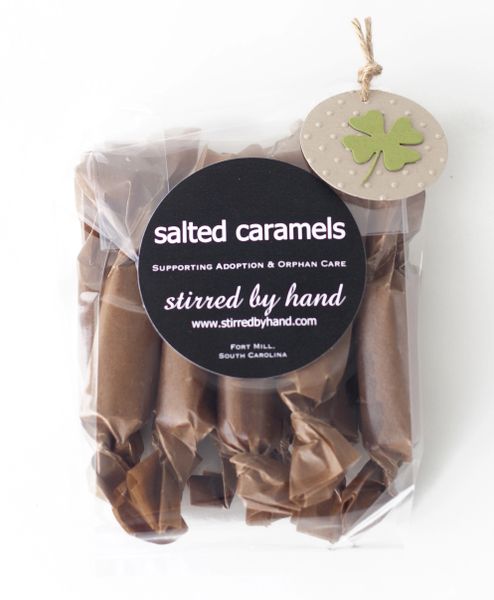 Irish Whiskey Salted Caramels - 8 oz. Clear Poly Bag
1/2 lb. (8 oz.) of our Salted Caramel infused with REAL Irish Whiskey.  The Irish Whiskey flavor lingers on the finish enhancing the buttery goodness of the caramel. 

Make every day a St. Patty's Day celebration...ERIN GO BRAGH

!!
Delicious salty sweet goodness in a candy, lightly sprinkled with Fleur de Sel, hand wrapped in non-bleached waxed paper.
Reviews